ARTguro Philippines is in support of De La Salle University, CECP and NCCA in their project to help Filipino artists' voices to be heard! By mapping the conditions, backgrounds and needs of Filipino artists, their research will directly affect recommendations towards policies for the creative industries.

Do take the time to participate, your response to this call will help shape the direction and support of our country to our craft.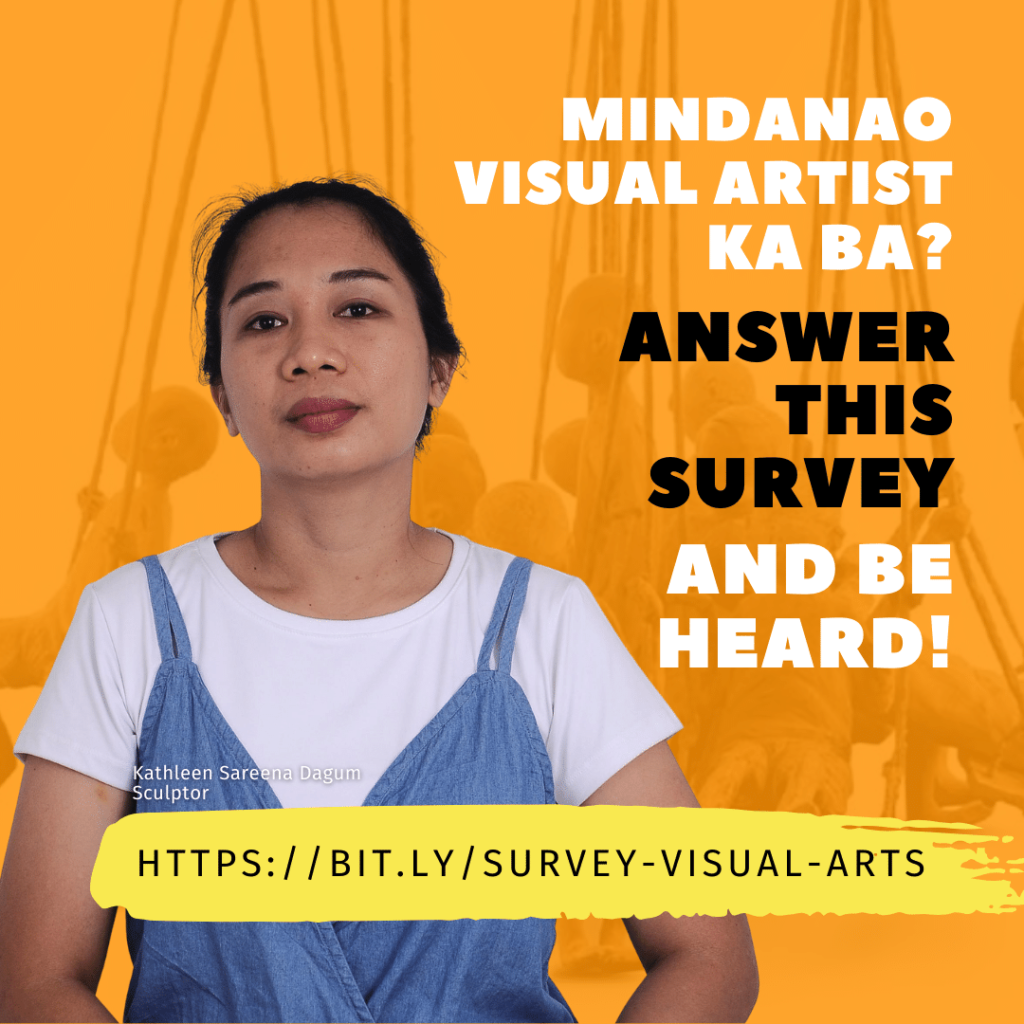 We are calling all Pinoy Visual Artists from Luzon, Visayas and Mindanao!
It's time we are heard! Answer and share this Pinoy Visual Arts Survey!
Our researchers would like to learn more about you, your work and how they can assist you to thrive in your art practice in the years to come. However there is currently NO cultural statistics for the visual arts sector in the Philippines! So we need your help, let's tell your story in numbers. Answer and share this Pinoy Visual Arts Survey.
This study aims to inform policies that promote and support artistic pursuits and ventures. The committed researchers of De La Salle University in collaboration with the Creative Economy Council of the Philippines (CECP) are tasked to do a nationwide cultural statistic mapping and road mapping of the creative industries.
This research is funded by the National Commission on Culture and the Arts (NCCA) and ARTguro was able to share our story with them. They have heard very passionate and inspiring stories of Pinoy artists coming from Luzon, Visayas and Mindanao and they know of our successes and our difficulties. We still need more respondents to prove and support our case!
Please answer and share the Pinoy Visual Arts Survey! Do complete the survey on or before November 12, 2021 and let your voice be heard.

Mabuhay ang Malikhaing Pinoy! Let's tell our story together!

For any questions, please get in touch with Mr. Jan Rafael De La Pena at the Email button below.
Ⓒ2023 Cathy Lasam Ballo. All Rights Reserved.