ARTguro opens the year with the first of many exciting learning opportunities and activities for Filipino educators. Partnering up with Learning That Transfers, two scholarships to the Visual and Performing Arts Learning That Transfers (February Cohort) are now open for applications.
This course helps teachers empower students to use the knowledge and skills from the visual and performing arts to make sense of the world and unlock new situations.
The scholarships are open to ALL Filipino teachers, from any subject or specialization who wish to equip themselves with new knowledge and techniques in the classroom to better help their students. The course, worth $149.00, will run for a total of 15 hours through both synchronous and asynchronous sessions online. Upon completion, the scholars will receive a Certificate of Completion, Digital Badge and international continuing education credits.
To apply, simply submit the following to: connect@artguro.org
Proof of teaching in the Philippines – current school ID, PRC ID, etc
Letter of Intent – Why do you wish to be selected for this scholarship?
Deadline of applications is January 30, 2021
Two (2) applicants will be selected through a careful assessment of their letters of intent – their motivations for continuing education, their commitment to complete the course, and how they plan to apply their learnings in their classrooms.
For more information about the Visual and Performing Arts Learning That Transfers Course, visit their website, and check out their other online courses!
We are looking forward to receiving your applications, as ARTguro continues its commitment to Engage, Empower and Inspire teachers with the arts and through the arts.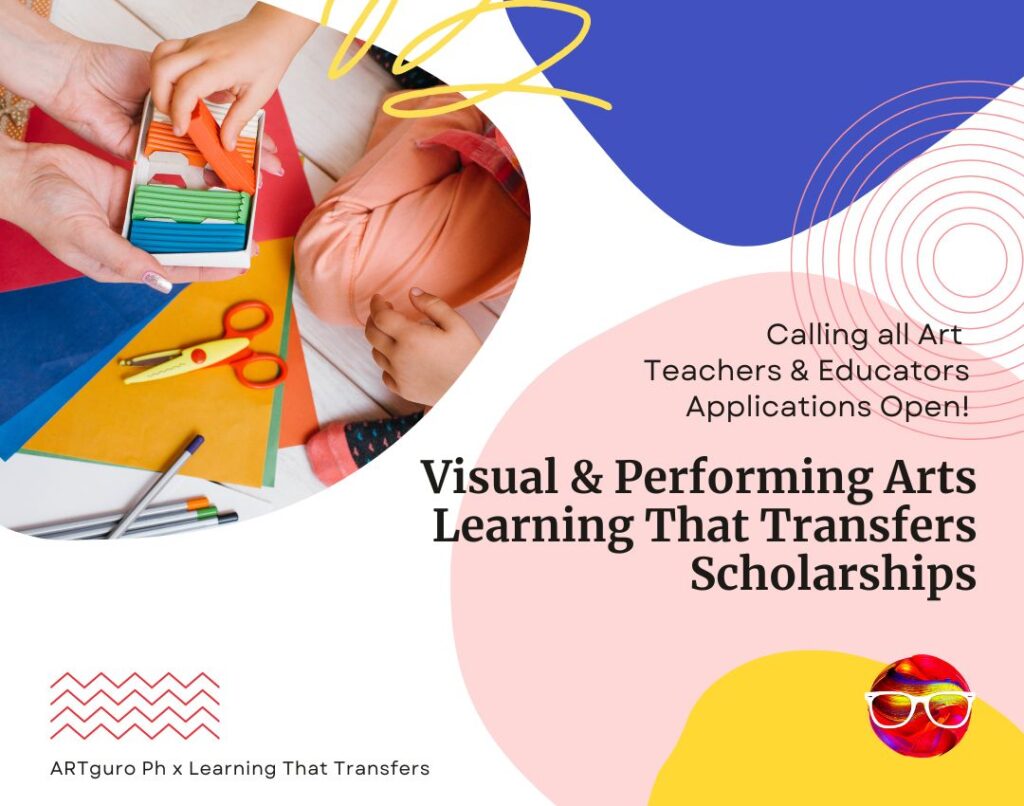 Ⓒ2023 Cathy Lasam Ballo. All Rights Reserved.