The ARTguro Podcast is Live on YouTube, Spotify & RSS feeds!
Tune in to our first ever podcast episode and let's talk about why art is important in our schools.

Let's meet our artguros hosting Episode 1; Amos, Carmel and Cathy!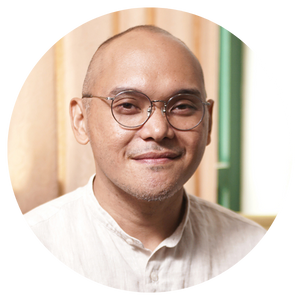 Our first artguro is Amos, a Fine Arts graduate and Masters' degree holder in Special Education from the University of the Philippines (UP). He is currently pursuing his PhD in Art Education at the Lamar Dodd School of Art, University of Georgia, under the Fulbright Program.
He works on the intersection of the arts with a variety of disciplines covering disability studies and art education, gender and development, social empowerment, and other areas where creativity plays a pivotal role in exploring new ground. His deep interest and experience in the education of the gifted and talented led him to pursue research work in arts-and-special education.
Amos has participated in fellowships and mobility grants to connect with artist-educators globally and generate conversations on this subject. He was a recipient of the British Council's Connecting Through Cultures (CTC) Professional Mobility Grant UK-South East Asia in 2020, a presenter at the 13th SAMBHAV Arts Conference 2018 in India, a delegate at the 1st Arts and Disability International Conference (ADIC) last 2018, and a Fellow in the Arts for Good Cultural Exchange Program 2019 in Singapore.
He seeks to grow the inclusive arts practice in the Philippines and South East Asia, an emerging profession and field of study enabling better access to the arts among diverse populations. To aide mainstreaming efforts, he is actively affiliated with the International Expressive Arts Therapy Association (IEATA), Teaching Artists – Asia, Expressive Arts (EXA) Philippines, Art Ventures and Advocacy Network (ArtVan), Quezon City Kabahagi Center for Children with Disabilities, and the Boundless Possibilities Foundation. In 2019, he successfully completed his term as the 60th president of the Rotary Club of Quezon City (RCQC).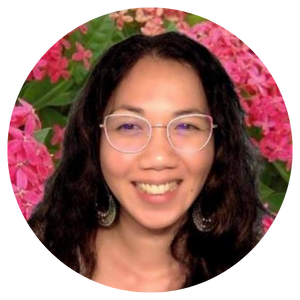 Carmel is a self-professed art lover, maker, and educator. An alumni of the University of the Philippines with a degree in Sculpture and a Masters in International Education from the University of Buffalo, she is a multi-talented and multidisciplinary practicing artist and educator. She has been teaching and sharing her passion for the arts to students of all ages for over 17 years at several institutions of note, including an international school and the University of the Philippines. She is also the founder of My Little Studio in BGC, a fun and open creative space for young budding artists.

A dedicated mother, artist and printmaker, she is passionate about the processes of creativity, observation, community, connectivity and being.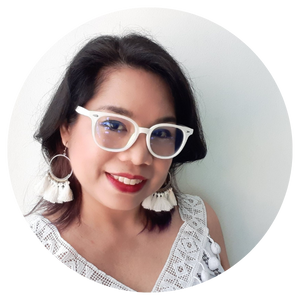 Finally, Cathy is an artist, educator and advocate. She is the founder of ARTguro Philippines, Principal (currently on sabbatical) at SoFA Design Institute, one of the leading arts & design schools in the Philippines and an educator. She serves as both an education leader, and visual arts teacher. A multi-awarded cum laude graduate of the University of the Philippines; Cathy has exhibited her paintings and paper sculptures in the Philippines and abroad. As a teaching artist, Cathy's background has proven invaluable in the field of education. Cathy is a licensed professional teacher and has taught and mentored students of all ages spanning a teaching career of nearly 20 years. Her experience in the arts led her to co-write and co-plan a major subject within the SHS Arts & Design Track for the Department of Education (DepEd) and the National Commission on Culture and the Arts (NCCA).
Cathy's paper sculptures, paintings and installations have been spotlighted in several exhibitions of note, including solo shows at the Cultural Center of the Philippines (CCP), NCCA Gallery, the Corredor, and One Workshop Gallery. Her current works as an artist focus on Filipino culture, narrative and identity, and has been featured in various broadcast, print and online publications. She is currently taking her Masters in Art Education, Culture & Practice from the Institute of Education at University College London as a Centenary Masters Scholar, and is a Philippines Fellow for the International Arts Leaders Program of Australia Council of the Arts.
Meet all three amazing teaching artists at our podcast now! Choose where you'd like to listen in by clicking either of the buttons below. Episode 2 will have artguros sharing tips & tricks, insights and advice of scholarships open for Filipino art teachers, so don't miss it! The ARTguro Podcast will have new episodes up every first Friday of the month so please support the community and don't forget to Follow and Subscribe to our Channels.
Ⓒ2023 Cathy Lasam Ballo. All Rights Reserved.